Argos - Project
Relation to the work program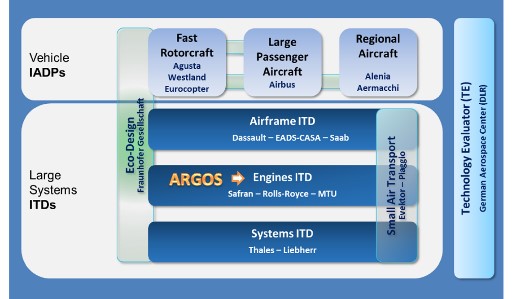 714030 - ARGOS
Aerospace propeller useful for diesel engines with extreme excitation of vibrations.
Call: H2020-CS2-CFP02-2015-01
Topic: JTI-CS2-2015-CFP02-ENG-04-05
Work packages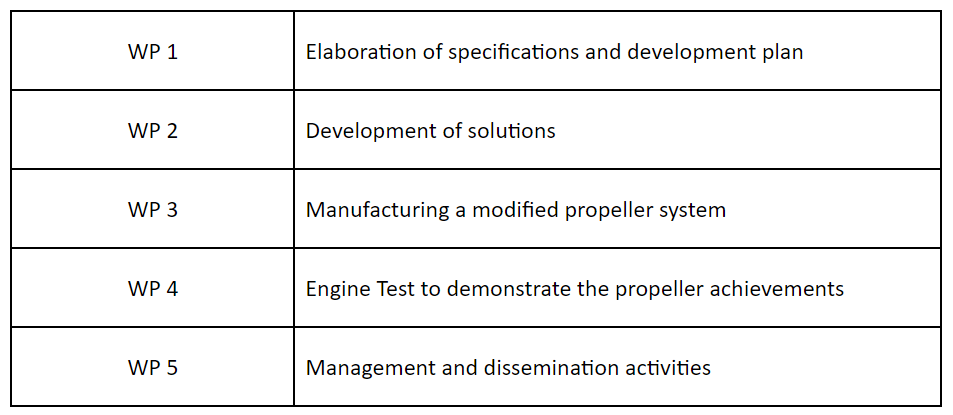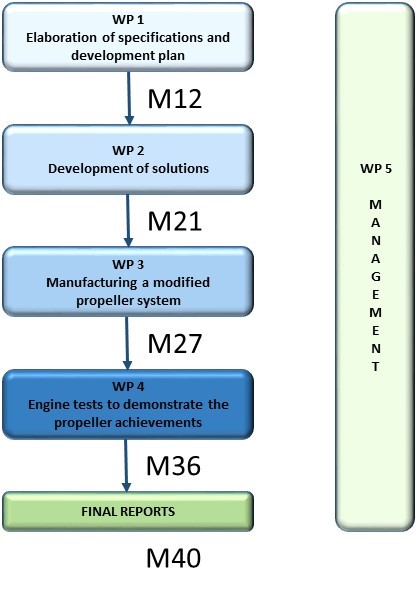 Time frame
Starting date: 01/06/2016
Duration in months: 40
Funding
Total Eligible Costs:524,15 k€
Requested Grant: 420,50 k€

Objectives
The main objective of ARGOS is to solve the problems with the propeller shaft dynamic of Diesel engines by suitable design of the propeller with sufficient damping ability.
Capable to sustain an increase by +20% in baseline engine power with low propeller maintenance.
Diameter < 2m, weight < 30 kg, max efficiency over 85% at 2200 rpm.
Clockwise rotation.
Technology capable to be certified.